COVID-19 Update
Muratti remains open while abiding to new Government regulations regarding trade amidst the COVID-19 pandemic.
Contactless orders and payments can be made via the website or 83449977 during business hours. We appreciate your understanding and support during this time.
For more information, please read our
full COVID-19 statement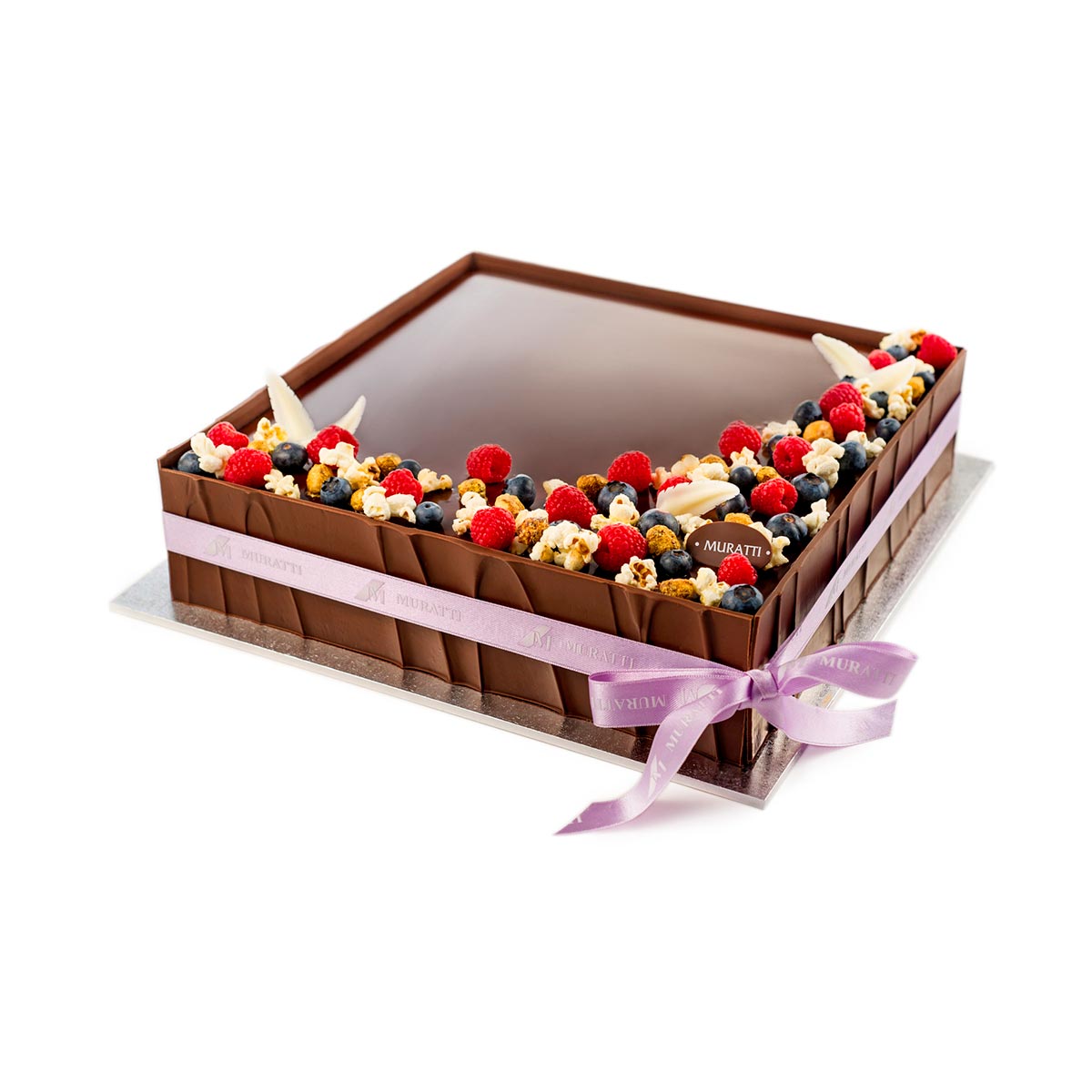 If you require a specialty cake within the next 3 days please call our store to check availability.

To enquire about gluten, nut or dairy free cakes please call our store on 8344 9977
Thin chocolate & almond flourless brownie base with caramel popcorn, mixed berry (raspberry, blueberry, strawberry, red currants & blackberry) insert and milk chocolate mousse finished with a hazelnut glaze. No Gluten added, traces may be present.
Available Sizes
---
---
---
---
---
---
---